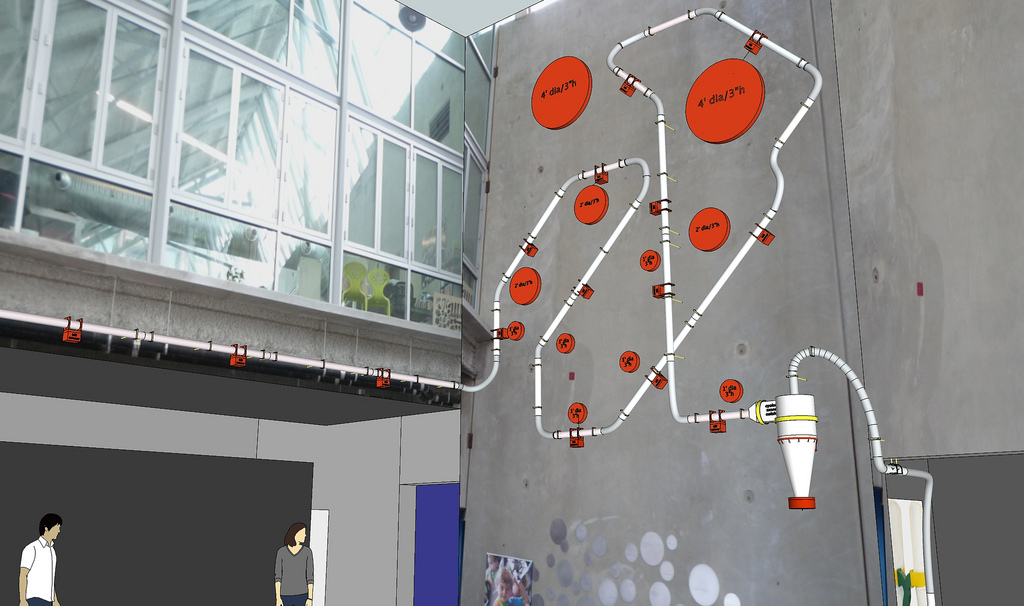 You need a cash machine! from machine project on Vimeo.
Machine Project-style Cash Machine for New Children's Museum
Created by Tod E. Kurt, Carlyn Maw, and Mark Allen. Original idea by Mark Allen.
Some stats:
* Over 20 feet tall
* Over 150 feet of 4″ acrlyic tube + flexible hose
* 13 bill sensors with colored bells that play a custom melody
* 10 whimsical objects that spin and shimmie as bills fly by
* In addition to the tube & hose, made with 3d printed plastic, laser-cut plywood, styrofoam, balsa wood, Arduino, custom circuit boards, servos, and several other things
Presentations
We've given two presentations on the Cash Machine:
– Woodbury University, October 2011
– Sketching in Hardware, July 2012
Both are embedded below.
Photos
View some photos of the process in this Flickr set: